Providing reliable services globally to assist customers with their digital transformation efforts
Our data centers epitomize our technological prowess and expertise in IT systems.
We leverage those technologies for hosting, housing and cloud services, as well as for processing big data collected through development of digital solutions to store critical information essential for business strategy in a secure environment. For customers in Southeast Asia and Europe, Hitachi Systems Group companies in those regions offer data center services.
Cloud-based infrastructure for harnessing IoT data
We have in our data centers a cloud-based infrastructure for collecting, visualizing, analyzing, and securely storing IoT data collected digitally from machines, devices, and sensors to assist customers harnessing IoT data.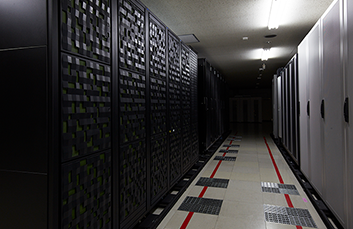 Advanced managed
services
We use our 30 years of experience and expertise in operating data centers to monitor and administer servers and protect them from security vulnerabilities for our customers. We also offer bidirectional backup of data between data centers, tool-based automated operations, and ideas for performance improvement.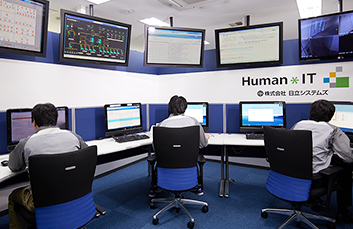 Hitachi Systems provides true one-stop services covering all areas of the IT life cycle: from system consulting, to building, installation, operation, and maintenance.